MetroTextual
MetroTextual is a high-performance Windows text editor inspired by Microsoft's Metro Design Language. Power users will appreciate the advanced syntax highlighting and built-in Markdown editor.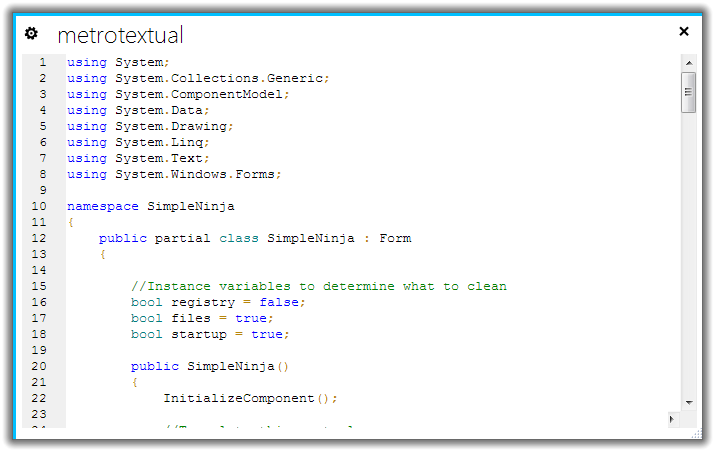 Features
MetroTextual is minimalist and lightning fast. It's not feature-packed; but does have some awesome hidden powers. You can see MetroTextual's full list of features on this dedicated page.
Syntax highlighting with file extension detection
Lighting fast; thanks to unique multi-threading technology.
Compatible with all character encodings supported by Windows
Beautiful and simple Metro style user interface.
Auto-saving and file recovery
Split panel web previewing feature, with Markdown support