Requirements:
System Ninja requires the Microsoft .NET Framework 3.5 installed in order to use. System Ninja supports Windows XP, Windows Vista, Windows 7 and Windows 8. Earlier versions may work but are not officially supported.
Downloads
Agreement:
System Ninja is downloaded solely at your own risk. SingularLabs cannot be held liable for any damages resulting from the use of this computer program.

Download Mirrors:
Upgrade to System Ninja Pro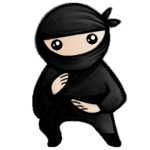 SingularLabs Pro Club members get System Ninja Pro included with their subscription. Enjoy features like a simplified, one-click optimization; automatic updates, custom branding, commandline arguments, no advertising, the exclusive System Notes app and much more.