Today we're announcing System Ninja Pro; a commercial edition of System Ninja for more advanced users. We often receive feature requests from computer technicians, network administrators and IT professionals who need more specialized functionality. Rather than bloat our core product with these features, we've decided to provide them to those who most need them.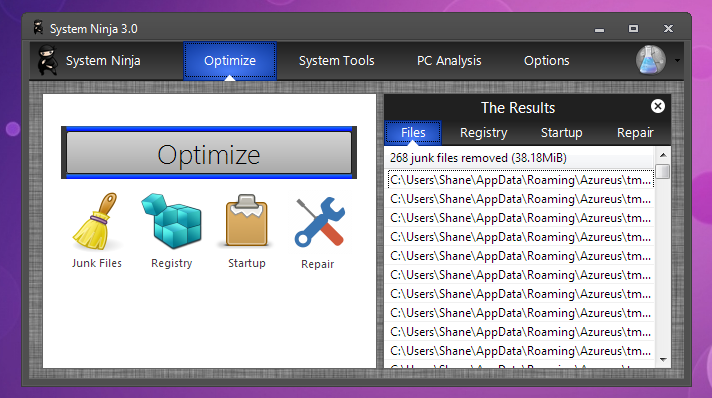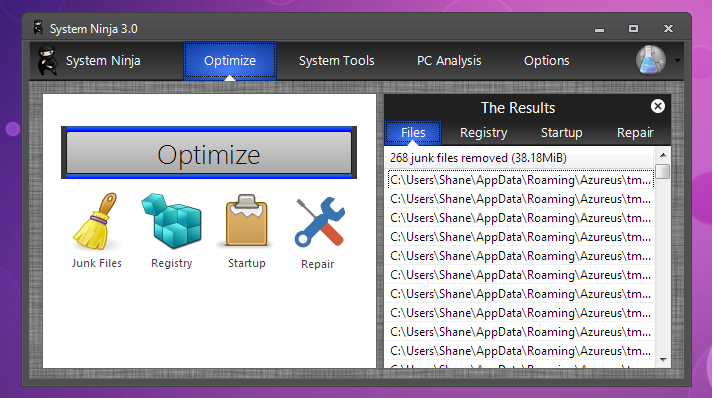 The following features are included in the first release of System Ninja Pro:
– Simple Mode; which provides a one-click approach to cleaning a client's PC.
– Custom Branding; which allows technicians to white-label the interface.
– Zero advertising; you won't be offered any third party apps when installing.
– Commandline options; now you can run specific cleaning tasks over the commandline.
– Faster updates; you won't have to visit our webpage to grab the latest version.
– System Notes; perfect for users who run System Ninja on many PCs and need to keep track of things.
System Ninja Pro will be available exclusively through the new SingularLabs Pro Club. You can buy a one year subscription for $14.95, which includes all updates and support services for the duration of your subscription.