Remembr—our simple Windows clipboard management app—will no longer receive updates, bug fixes, or support.
Windows 10 now has a clipboard history tool built-in, so there's no longer a reason for us to continue developing Remembr. The Windows clipboard manager can be accessed by using the Win + V keyboard shortcut.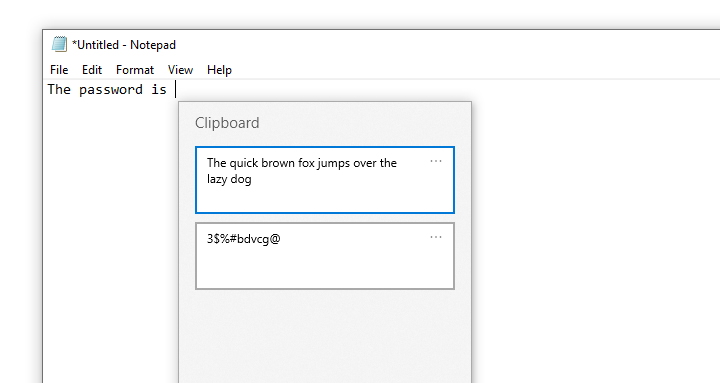 Remembr will continue to be offered for download for users who require a simple clipboard history management tool, but are not yet running Windows 10.