Bzzt! Image Editor 1.2.9 is now available! This release introduces a basic batch image renaming feature that we'll be expanding upon in future versions.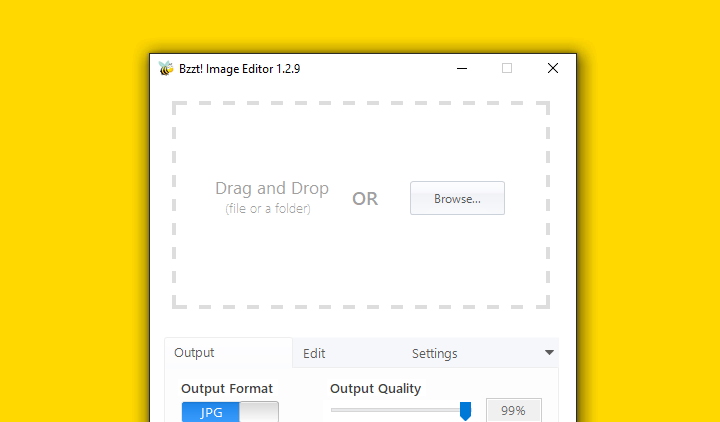 You can now apply custom file renaming rules (Settings -> File Rename Pattern)
Added support for JPEG XL files.
Fixed a bug causing stretched images when extent is used at the same time as resize.
Added Italian translation
Updated Greek, French, and Russian translations
Automatic updates for Pro users is working again.
Custom output paths will now be remembered between uses.
The latest version can be downloaded from the Bzzt! Image Editor homepage. If you're a Pro Club member, your copy of Bzzt! will prompt you to update next time it's run.