CCEnhancer 4.5.5 is now available! This version overhauls the "Trim" feature so that it supports a huge number of Firefox and Chrome variant browsers.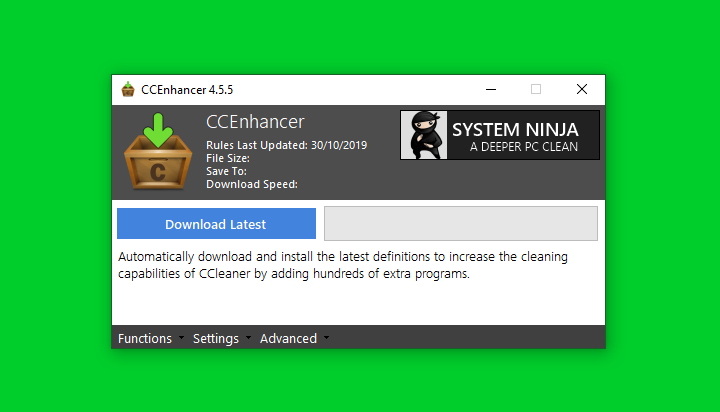 What's new in 4.5.5
Updated the Greek and Japanese localizations
Trim feature will no longer erroneously remove custom Chrome/Firefox cleaning rules
The trim feature now supports (brace yourself) IceDragon, SlimBrowser, Basilisk, SeaMonkey, 7Star, 360Browser, Amigo, Brave Browser, CentBrowser, Chromium, CocCoc, Dragon, Coowon, Epic Privacy Browser, Flock, Iridium, ChromePlus, RockMelt, Slimjet, Superbird, Torch, Vivaldi, and Yandex Browser.
If you're a Pro Club member and have entered your email address into CCEnhancer's settings, you'll be prompted automatically download and install the latest version when CCEnhancer next runs.