Something new! Remembr is a simple, free clipboard management app for Windows. It hides away silently in the background recording everything you copy to the clipboard, so you can later browse through your history and recover accidentally overwritten items.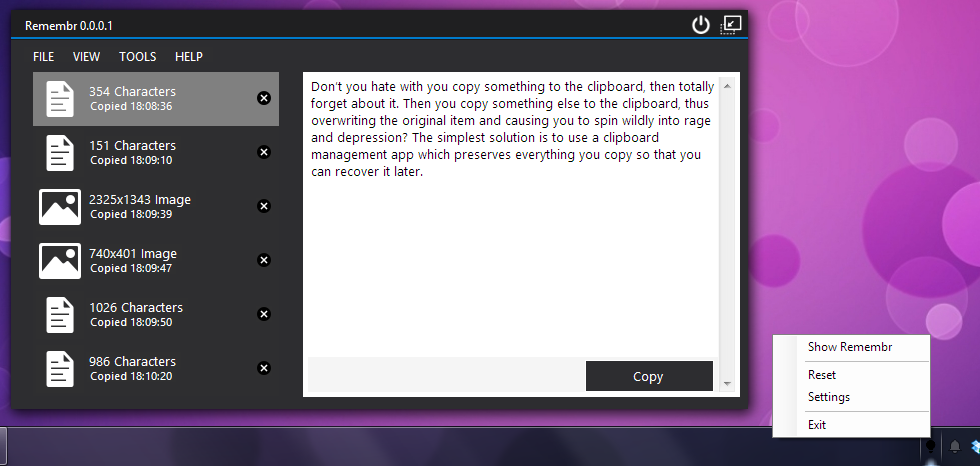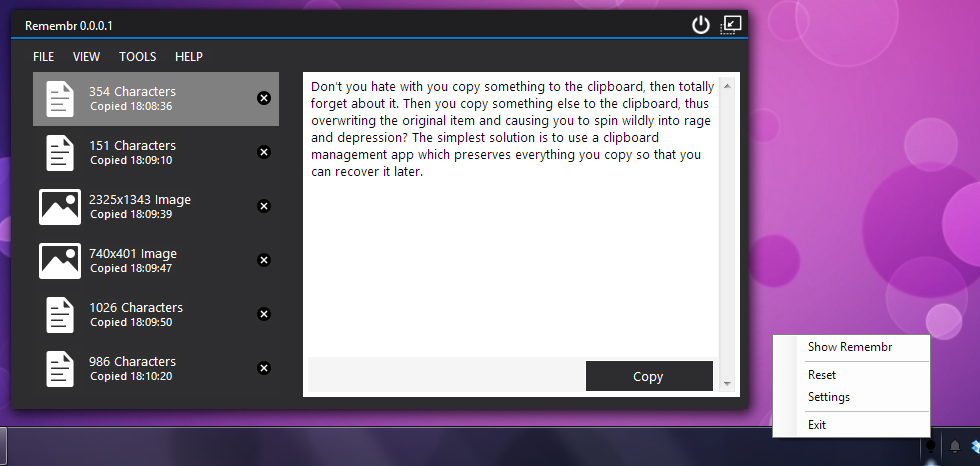 The first version of Remembr includes the ability to search through your saved items, multiple language support (currently only in English) and the ability to store text and images. Many more features will be added in future versions.
Remembr 0.1 runs on all versions of Windows, although XP isn't officially supported. The Microsoft .NET Framework version 3.5 or newer is required.
Remembr is available for free from the official download page.