Remembr 0.6 is a minor update that improves compatibility with recent versions of Windows 10 and adds new localizations for French and Dutch, plus improvements to the Greek translation file.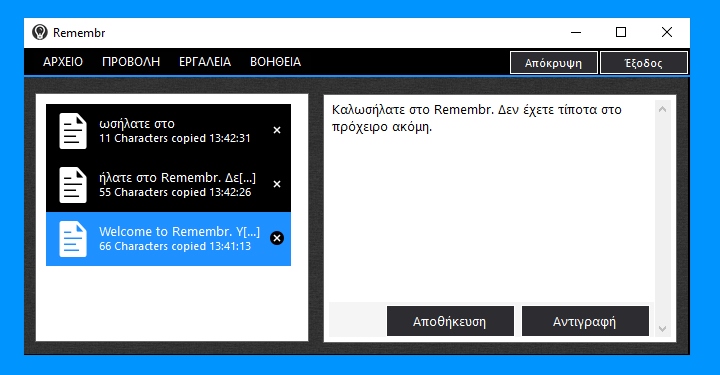 Along with our other software titles, Remembr 0.6 now requires the Microsoft .NET Framework 4.0 or newer to be installed.
Download it from the Remembr homepage.