Remembr 0.7 is now available! This version includes a handful of fixes and improvements for our non-English-speaking users, and brings a significant redesign of the user interface.
The existing design was starting to look a little dated, especially on Windows 10 in which Microsoft have put greater emphasis on whitespace. The new design is both cleaner and lighter. We've also changed the colour scheme to match SingularLabs' brand colors of orange, charcoal and light gray.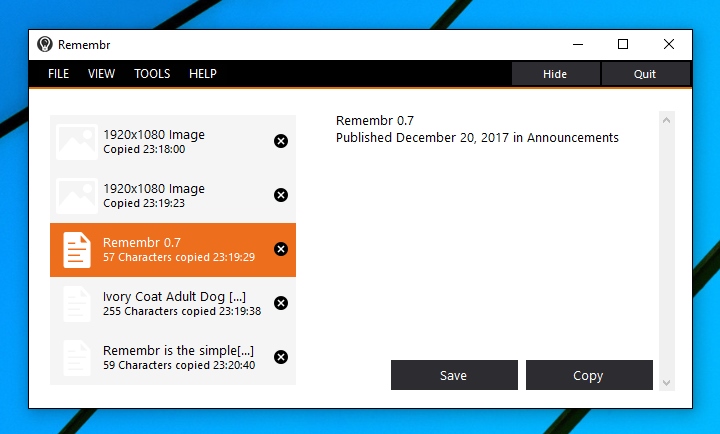 Remembr 0.7 includes the following changes:
Redesigned the user interface
Added automatic language detection
Fixed several display issues for our non-English-speaking users
Updated Russian localization
You can download the latest version from the Remembr product page.