Just a tiny update to fix some issues reported in Remembr 1.1 and update a few language files.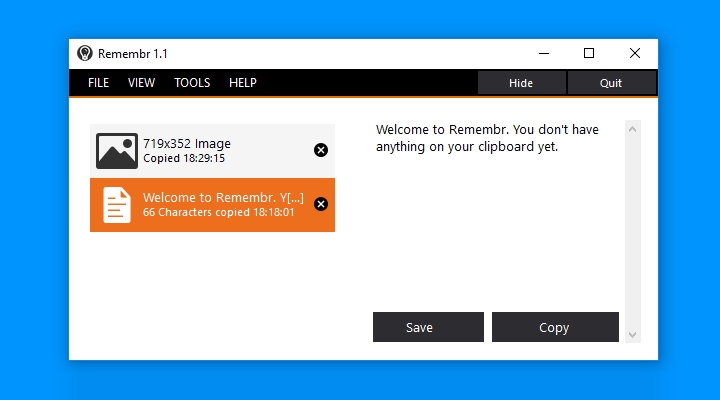 Updated Greek, Russian, and Estonian localizations
Fixed a couple of strings that couldn't be translated
The correct version number will now display on the About page
You can download the latest version of Remembr from here. As of version 1.1, if you're a Pro Club member you can enable automatic updates in Remembr by entering your account email address in Remembr's settings.