System Ninja 3.1.8 is now available! This release focuses on improving the experience of our non-English-speaking users and refining our Duplicate Finder tool.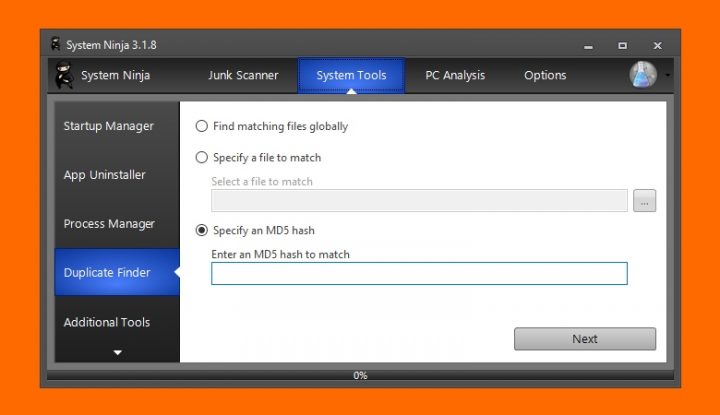 The full list of changes are available below:
System Ninja now automatically loads in the correct language
Duplicate Finder's 'match MD5 checksum' option now works correctly
Process Manager will no longer incorrectly detect Windows Store apps as non-responsive
Tweaked the user interface and workflow design of Duplicate Finder
Updated the Czech localization
You can download the latest version of System Ninja from it's official homepage. If you're a Pro Club member, System Ninja will automatically update next time you use it.