System Ninja 3.2.1 is a maintenance release that fixes issues affecting the process manager, app uninstaller, and the recently-overhauled System Ninja Pro interface.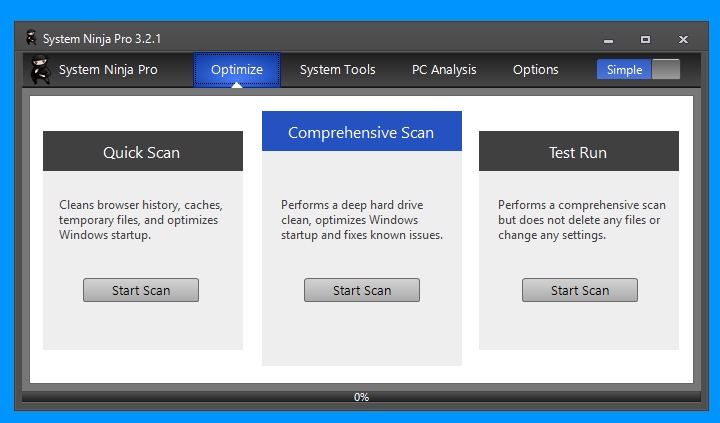 System Ninja 3.2.1 contains the following changes:
Added an "Open File Location" option to the process manager's context menu.
Updated the Russian and Slovenian localizations.
Improved installation path detection in App Uninstaller.
Improved handling of Windows Store apps in the process manager.
Changes exclusive to System Ninja Pro:
A new slider allows Pro users to switch between the Classic and Pro UI.
Custom branding now works with the new interface. See the updated documentation.
Fixed several element alignment issues and typos in the new interface.
The scan mode selection boxes now center-align on the vertical axis.
You can download the newest version of System Ninja from its product page. Pro Club members should receive the update automatically next time System Ninja is run.