System Ninja 3.2.10 is now available. This version improves the App Uninstaller tool, adds new cleaning rules, and squashes a handful of bugs.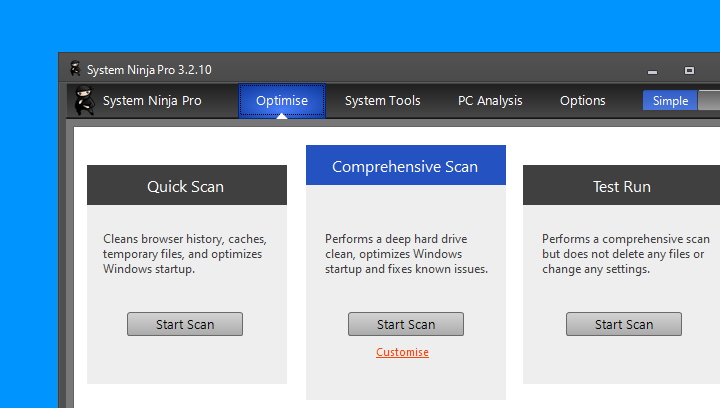 App Uninstaller can now sort programs by their directory size
Added cleaning for Adobe font caches.
Improved cleaning of Windows memory dumps
Added cleaning for Slack cache files and logs.
Web links now open in the default browser instead of Internet Explorer.
The "Highlight Preinstalled" feature has been removed.
Custom includes for files without a file extension are now supported
You can download the latest version from System Ninja's homepage. If you're a Pro Club member, your copy of System Ninja will prompt to you to update next time it's launched.