System Ninja 3.2.2 is now available for download. This version changes the way update detection and automatic updates are handled, improves the junk file cleaning engine, and improves accessibility for our users that don't speak English.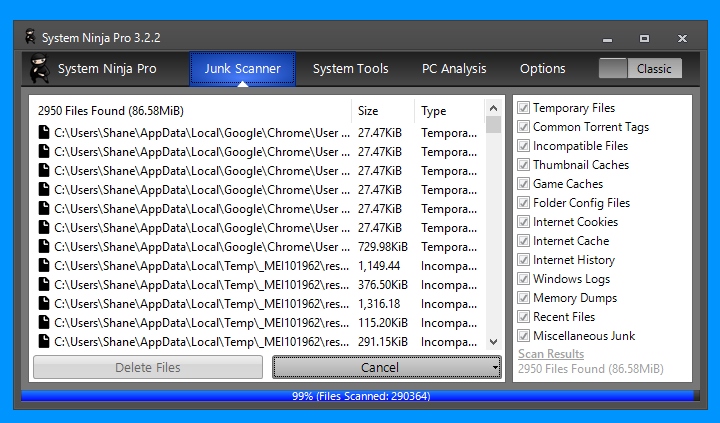 Scanning improvements
Fixed a recycle bin cleaning bug that could potentially crash System Ninja
Improved Google Chrome cleaning
Fixed some display issues with the hard drive selection dialog on low-resolution screens
Updater fixes
Fixed an issue preventing System Ninja from detecting an available update
Fixed issue that could prevent automatic updates from working
Added a field to enter your Pro Club email address to enable automatic update
Localization improvements
The installer now auto-detects and runs in 26 different languages
Fixed some previously untranslatable text
Added Greek and Estonian translations
Updated Russian translation
You can download the latest version from the System Ninja homepage. System Ninja will update automatically for our Pro Club members, assuming they're not affected by the auto-update bug addressed in this version. Apologies to those that are.