System Ninja 3.2.3 is a maintenance release that adds new cleaning rules, fixes several reported bugs, and updates a couple of translations.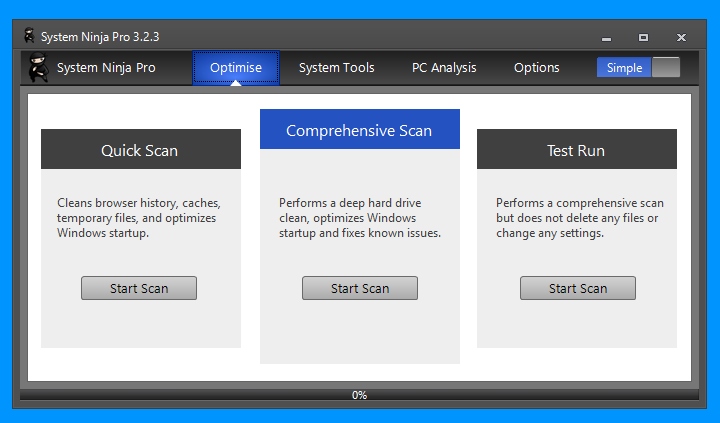 Improved cleaning for VLC Media Player and Vuze
You can now create recursive cleaning rules in Scan Inclusions
Updated Russian and Estonian localizations
You can now load plugins into Additional Tools at runtime
Fixed issue with how the /CLEAN commandline switch displays results
You can download the latest version from System Ninja's homepage. If you're a Pro Club member, your copy of System Ninja will prompt to you to update next time it's launched.