We're proud to announce our first software release of 2019—System Ninja 3.2.5
This release includes new cleaning capabilities and some important bug fixes, especially for our System Ninja Pro users.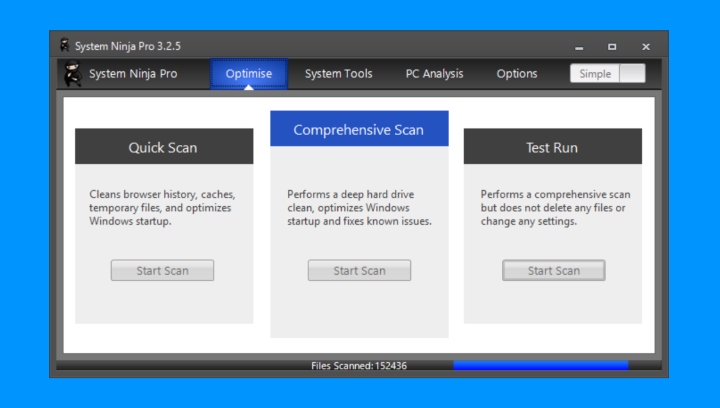 What's new in 3.2.5?
Redesigned System Ninja's alerts and notifications
Added cleaning for Google Chrome crash dumps and Windows 10 Sync logs
Added better support for desktop scaling
Files and registry items can now be deleted from 'Test Run' scan results [PRO]
Startup items can now be excluded from subsequent scans [PRO]
You can no longer interrupt a scan by switching between the Simple & Classic interfaces [PRO]
Added 'open containing folder' context menu option to scan results [PRO]
You can download the latest version from System Ninja's homepage. If you're a Pro Club member, your copy of System Ninja will prompt to you to update next time it's launched.