System Ninja 3.2.7 is now available! This release includes a broad variety of bug fixes and feature refinements, and is a recommended upgrade for anyone running an older version of System Ninja.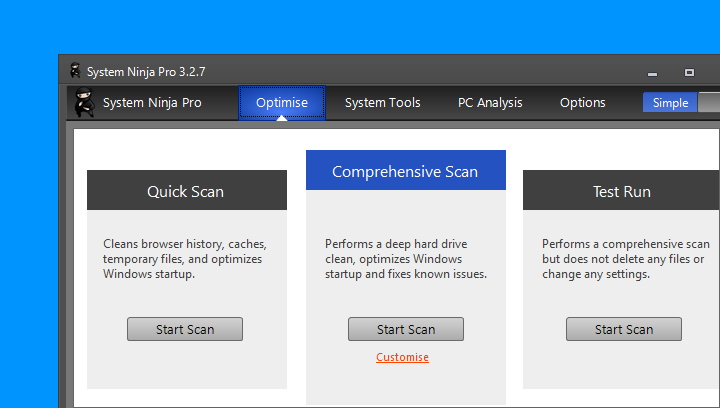 What's new in this version:
Fixed a rare bug where System Ninja would re-arrange icons on the desktop
Added cleaning for Microsoft Edge developer builds
Improved the way the progress bar is displayed
Made it easier to search the scan results
Custom themes should now work properly with the Pro interface
The progress bar can now be customized by custom themes
Updated the Russian and Estonian localizations
You can download the latest version from System Ninja's homepage. If you're a Pro Club member, your copy of System Ninja will prompt to you to update next time it's launched.