Today we're releasing System Ninja 3.2.8, which massively increases the number of web browsers System Ninja is able to clean. It also includes new and updated localizations, plus early under-the-hood work to transition System Ninja from the .NET Framework to the newer .NET Core.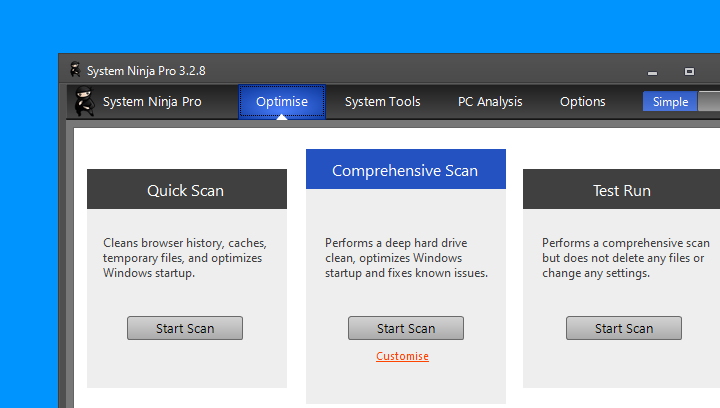 What's new in this version:
Browser cache, history, and cookie cleaning now supports IceDragon, SlimBrowser, Basilisk, SeaMonkey, 7Star, 360Browser, Amigo, Brave Browser, CentBrowser, Chromium, CocCoc, Dragon, Coowon, Epic Privacy Browser, Flock, Iridium, ChromePlus, RockMelt, Slimjet, Superbird, Torch, Vivaldi, and Yandex Browser.
Updated Simplified Chinese and Slovenian localizations
Added Bulgarian localization
With this release, more than ever, we'd love if you could let us know if you run into any stability issues. Switching to .NET Core is a scary jump that will have some big sonsequences. Most notably, System Ninja will soon cease functioning on versions of Windows prior to Windows 7 SP1.
You can download the latest version from System Ninja's homepage. If you're a Pro Club member, your copy of System Ninja will prompt to you to update next time it's launched.