System Ninja 3.2.9 is now available. This version adds support for the new Microsoft Edge and the Brave browser, and fixes a handful bugs primarily affecting the Pro edition.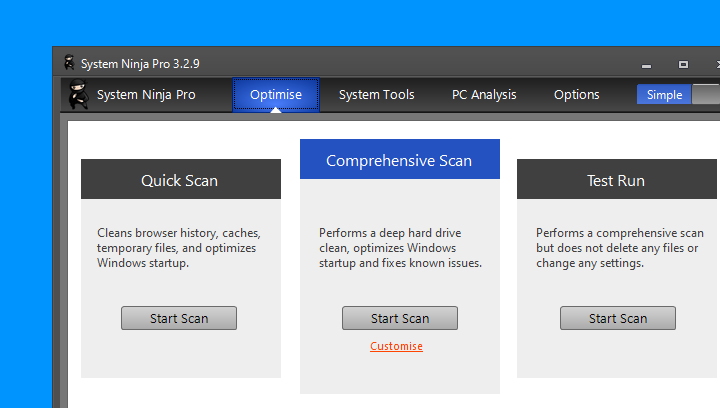 New features
Added cleaning support for the new Chromium Microsoft Edge
Added cleaning support for Brave browser
Bug fixes
Registry cleaning can now be excluded from the comprehensive scan in the PRO interface
Fixed issue where the scanner wouldn't run if scan exclusions contained a blank line
Fixed issues where the classic interface wouldn't scan properly after running a Pro UI scan
Pro UI no longer allows you to remove registry keys that have already been removed.
Chrome variant browsers now have their actual name included in the scan results.
You can download the latest version from System Ninja's homepage. If you're a Pro Club member, your copy of System Ninja will prompt to you to update next time it's launched.