CCEnhancer 4.5.2 is now available for download. By popular demand, this release (and all future releases) will offer an installer in addition to the regular portable editions.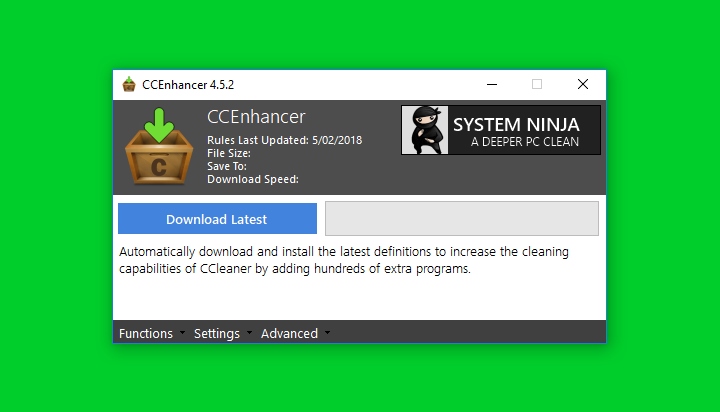 What's new in 4.5.2:
Windows Store app entries no longer removed by the Trim feature
Added Swedish localization
Improved the 'Portable Locations' interface
Portable CCleaner location detection now supports relative paths
As per usual, you can download CCEnhancer from its official download page.