CCEnhancer 4.5 is CCEnhancer's first significant update in (almost exactly) three years. We've updated the user interface, fixed lots of bugs, added some handy features, and performed some necessary security hardening.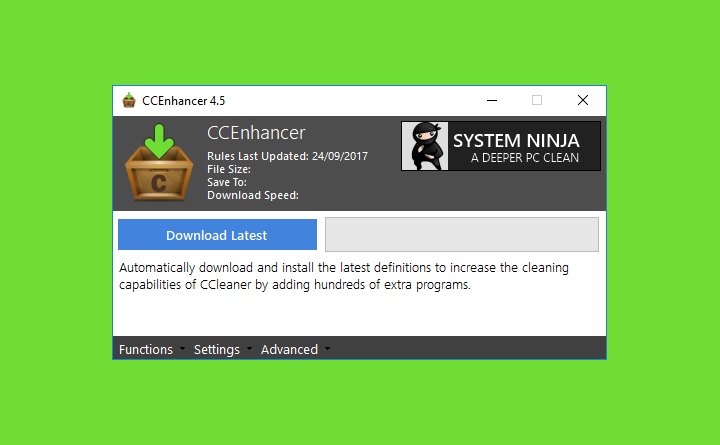 Updated the program icon
All downloads now performed securely over HTTPS*
Added auto-detection of language on first run
Improved the error messages when a download issue occurs
The ad now opens System Ninja if it's already installed
Added an update check mechanism for the program
Added duplicate entry detection to the winapp2.ini debug tool
"Delete Custom Rules" tool now provides feedback when successful
The "Download" button color now matches CCleaner™
The latest version of CCEnhancer can be downloaded from its usual download page.
System Requirements Changes
CCEnhancer now requires the Microsoft .NET Framework 4.0 or newer (instead of 3.5) to be installed. This change is to maintain consistency with other SingularLabs products.
*Users running outdated operating systems that don't support Server Name Indication (SNI), such as Windows XP, may need to use the 'Use alternative download URL' option from the Advanced menu.