Remembr 1.1 is now available! This version includes several refinements to the taskbar interface that shipped in 1.0, and fixes a handful of issues affecting our non-English-speaking users.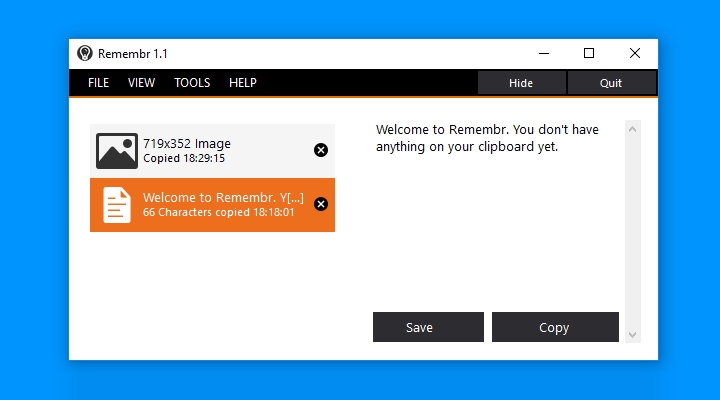 Remembr 1.1 contains the following improvements:
Added automatic updating for Pro Club members. Just add your account email address in Remembr's settings.
The taskbar interface now works properly when Remembr is minimized
You can now disable the mini taskbar interface entirely
The mini taskbar interface can now be translated
Alert popups can now be properly translated
Updated Greek and Swedish translations
Added Estonian translation
You can download Remembr from its product page.