Almost four years have passed since Remembr's first release, and we're finally confident enough to bump the version number to "1.0".
1.0 introduces a miniature version of Remembr that appears when you click on the Remembr icon in the system tray. Selecting a clip from this screen will open the main Remembr interface and load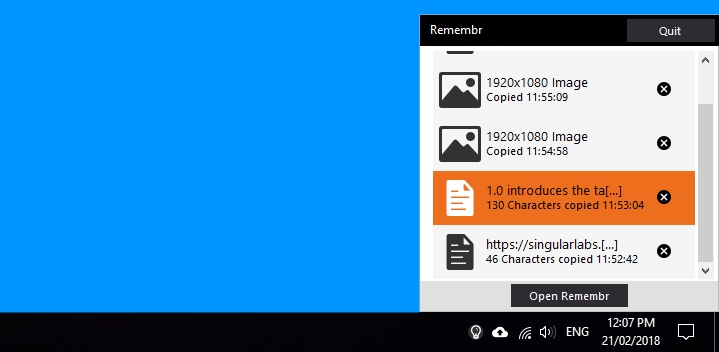 Remembr 1.0 contains the following changes:
Added taskbar popup interface
Added German localization
Updated Brazilian, Swedish, and Russian localizations
Minor interface refinements
Added option to disable automatic update checking
Added a "portable mode"
Remembr 1.0 can be downloaded for free from the Remembr product page.