CCEnhancer
CCEnhancer adds 1,000+ new cleaning rules to Piriform CCleaner®
Free software. No ads or toolbars. Just a great app.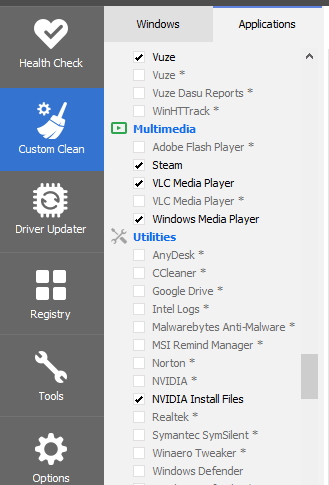 Instructions
Just press 'Download Latest' and CCEnhancer will automatically download the newest version of the cleaning rules and add them to CCleaner.
Requirements
The Microsoft .NET Framework 4.0 or newer must be installed to use CCEnhancer. Supports Windows Vista through to Windows 11.
It is not necessary to have CCleaner installed on your PC to use CCEnhancer. If CCEnhancer is not able to find CCleaner, you will be prompted to choose the folder containing CCleaner Portable.
Credits & Disclaimer
The entries added to CCleaner by this tool are not supported by Piriform, the makers of CCleaner. This tool is to be used at your own risk and neither Piriform or SingularLabs can be held responsible for any damage caused as a result. CCleaner, Piriform & the CCleaner Logo are registered trademarks of Piriform Ltd.
Winapp2.ini is licensed under the Attribution-ShareAlike 4.0 International (CC BY-SA 4.0) license. The winapp2.ini project is maintained by Hazel Ward and can be found on GitHub.