System Ninja
System Ninja is a fast, powerful and effective system optimization solution for Windows. It's designed to quickly remove junk files, improve system speed and help fix problems.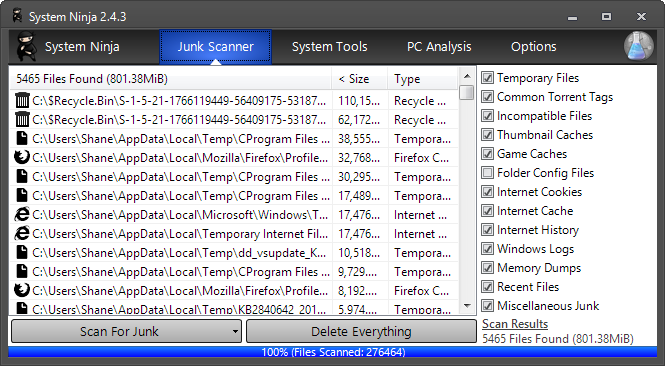 Powerful Junk Cleaner
System Ninja's file scanning engine removes junk files from your computer. It performs a heuristic analysis of every file, identifying what doesn't belong.
100% Freeware, 100% Safe
System Ninja is provided absolutely free of charge, with no strings attached. It is also 100% free from Virus's, Malware, Spyware and all that other unwanted junk. We do not package any toolbars with System Ninja, nor do we use it to display ads or popups.