Windows 10 will block the execution of some program files if they've been extracted from a .zip file without first being unblocked. This issue affects several of our products, including System Ninja Portable, CCEnhancer Multilingual Edition, and various System Ninja plugins.
To fix this problem, perform the following steps.
1: Right-click on the downloaded .zip file and select Properties.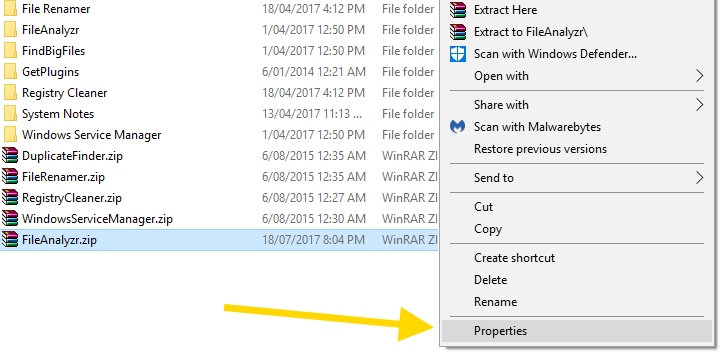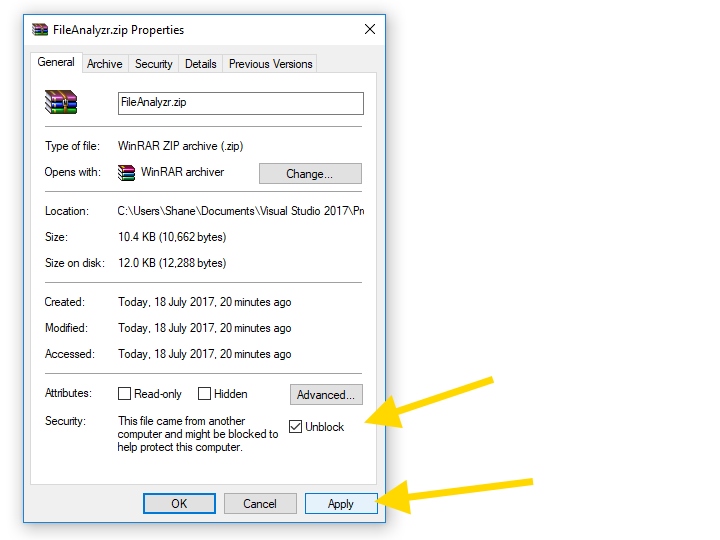 2: Select the Unblock checkbox and click Apply. Click OK to close.

Once the .zip archive has been unblocked, the executable files contained within it will begin working as expected once they've been extracted. If you continue to have any issues with Windows SmartScreen, don't hesitate to ask in our support forum.