System Ninja 3.2 is now available! This version includes a brand new interface and scanning options for System Ninja Pro, plus a handful of bug fixes and minor user interface improvements.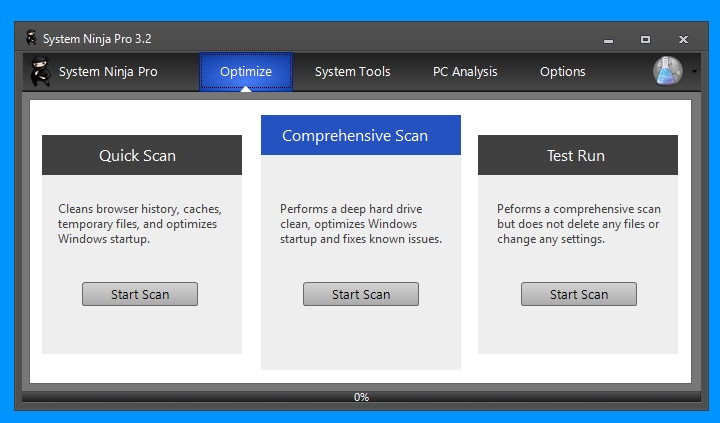 System Ninja 3.2 contains the following changes:
Added new quick and comprehensive scan options [PRO]
Redesigned the One-Click scanning interface [PRO]
The progress bar now shows a marquee animation when the scan time cannot be predicted
Improved support for Firefox Quantum
You can now see whether you're using the Free or Pro edition in the title bar
Fixed a plugin API bug that could cause the registry cleaner plugin or System Ninja Pro to crash
We recognize that all of the cool new stuff in System Ninja 3.2 is for our Pro Club members, but free users should still download the update to receive the various bug fixes.
You can download the latest version from the official System Ninja product page.
(more…)
Read More